Daniel Quay
Work: Case Studies Identities Archive



FLORA
THE ASSIGNMENT

Identity Design for a forthcoming condo development located just off the Platte River.

A
creative
and
considered
place to live that balances the wildly artistic and the intelligently refined.
STUDIO
Consume & Create
ROLE
Designer.

My largest contributions were designing the logo system, supporting design, type, & pattern systems, and initial messaging.

CREATIVE DIRECTION
Josh Wills


All ANIMATIONS BY WILLIAM JOHNSTON.
MUSE


All Flora and Fauna share the same thing: We all come from somewhere. Just like a genealogy chart, each decision we make branches into hundreds of possibilities.

FLORA celebrates those who chose the path less traveled; the path that led them home. FLORA is a home for people that live on purpose.

THE LOGO
The logotype and container were inspired by the opening petals of a blooming flower. The logotype was designed to feel premium and worldly.
In animation, the mark moves organically, opening and cycling, carrying energy and grandeur in the orbiting paths.
Watch the mark in motion:
https://florarino.com/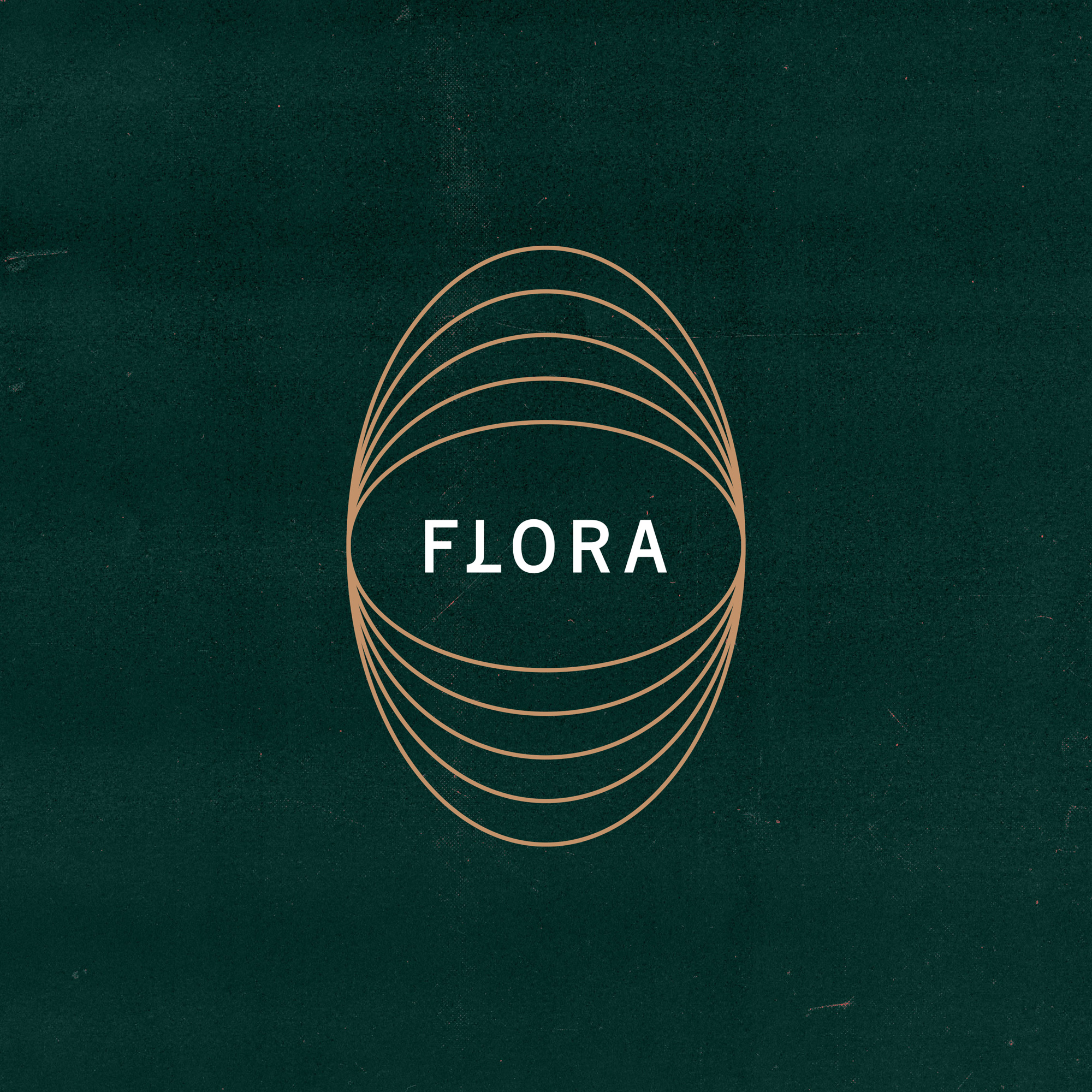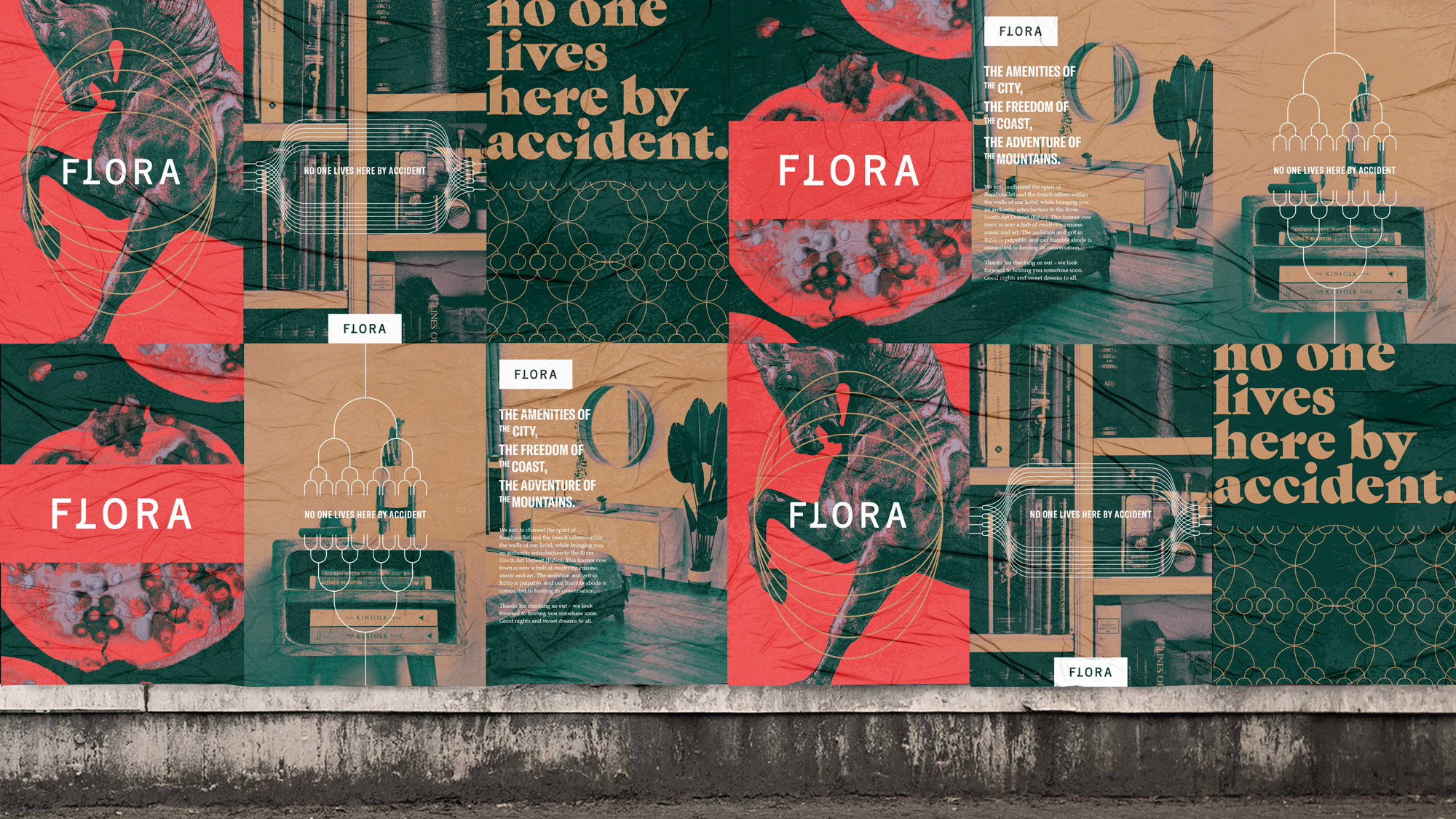 The TYPE System

FLORA lives in between high end sophistication, and raw, creative energy.

To communicate this balance, The FLORA type system contrasts large, rock and roll banners with sophisticated modern type pullouts.

The combination creates a gripping and artistic system that can mix and match for endless attention grabbing layouts.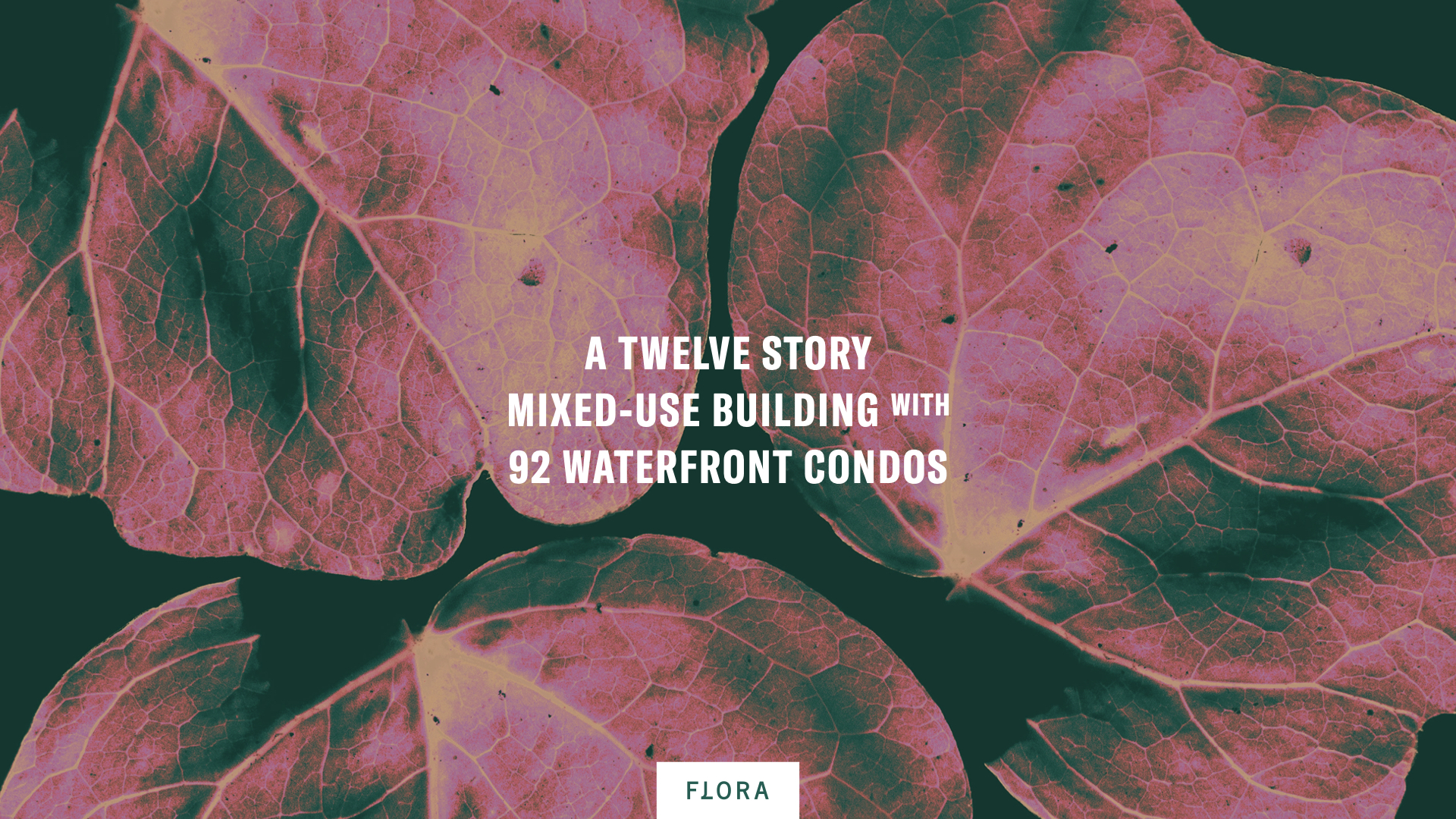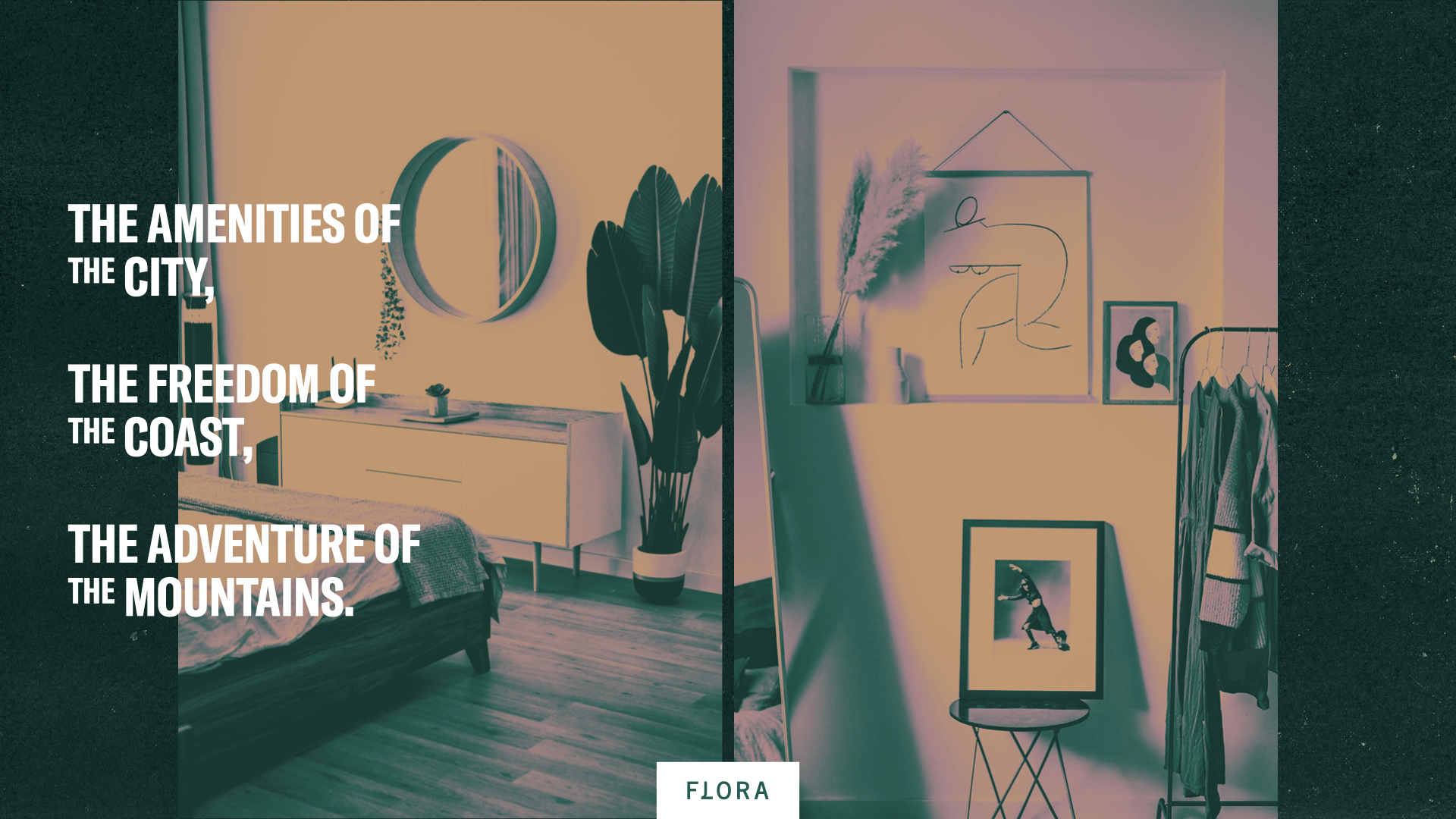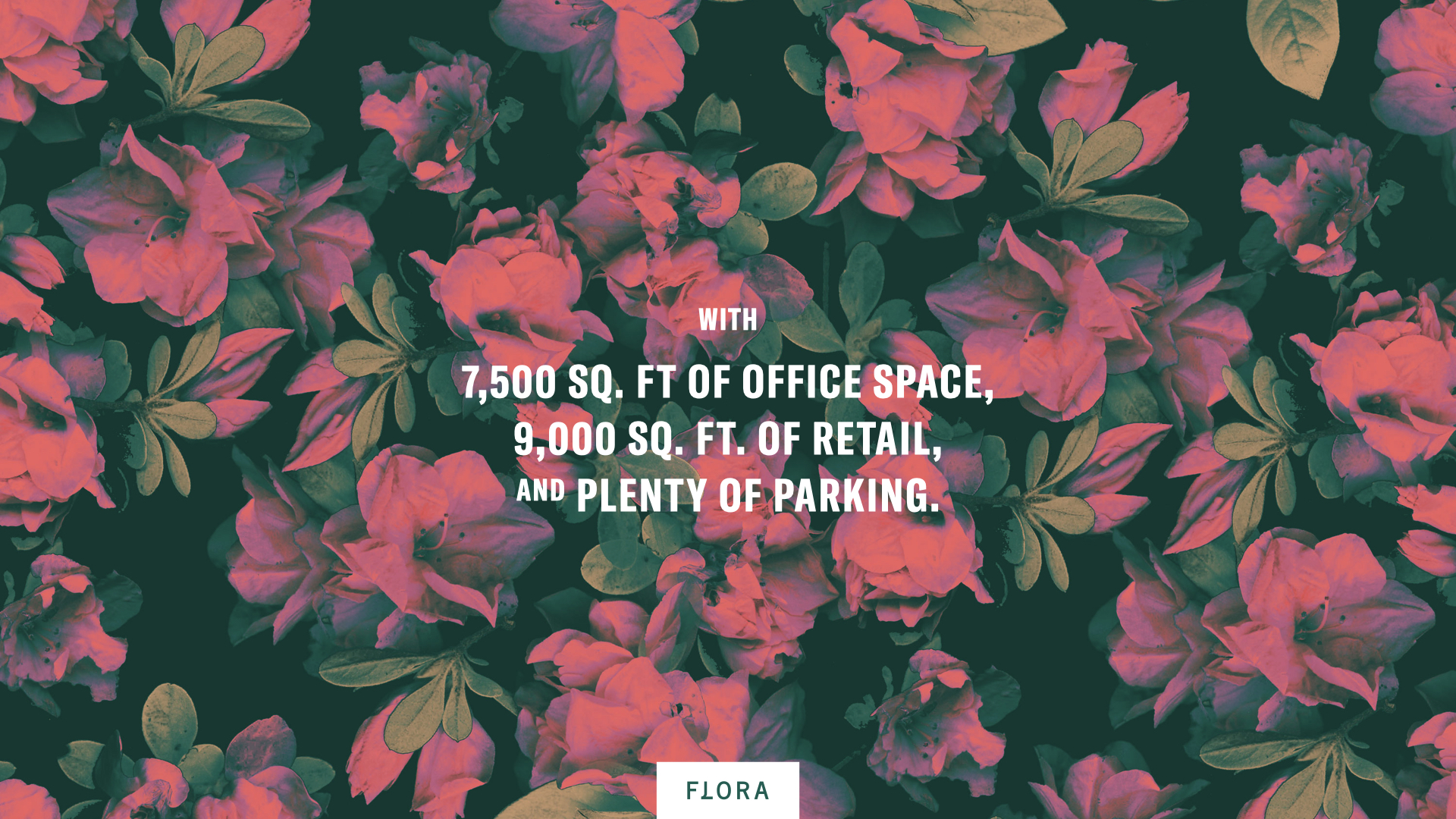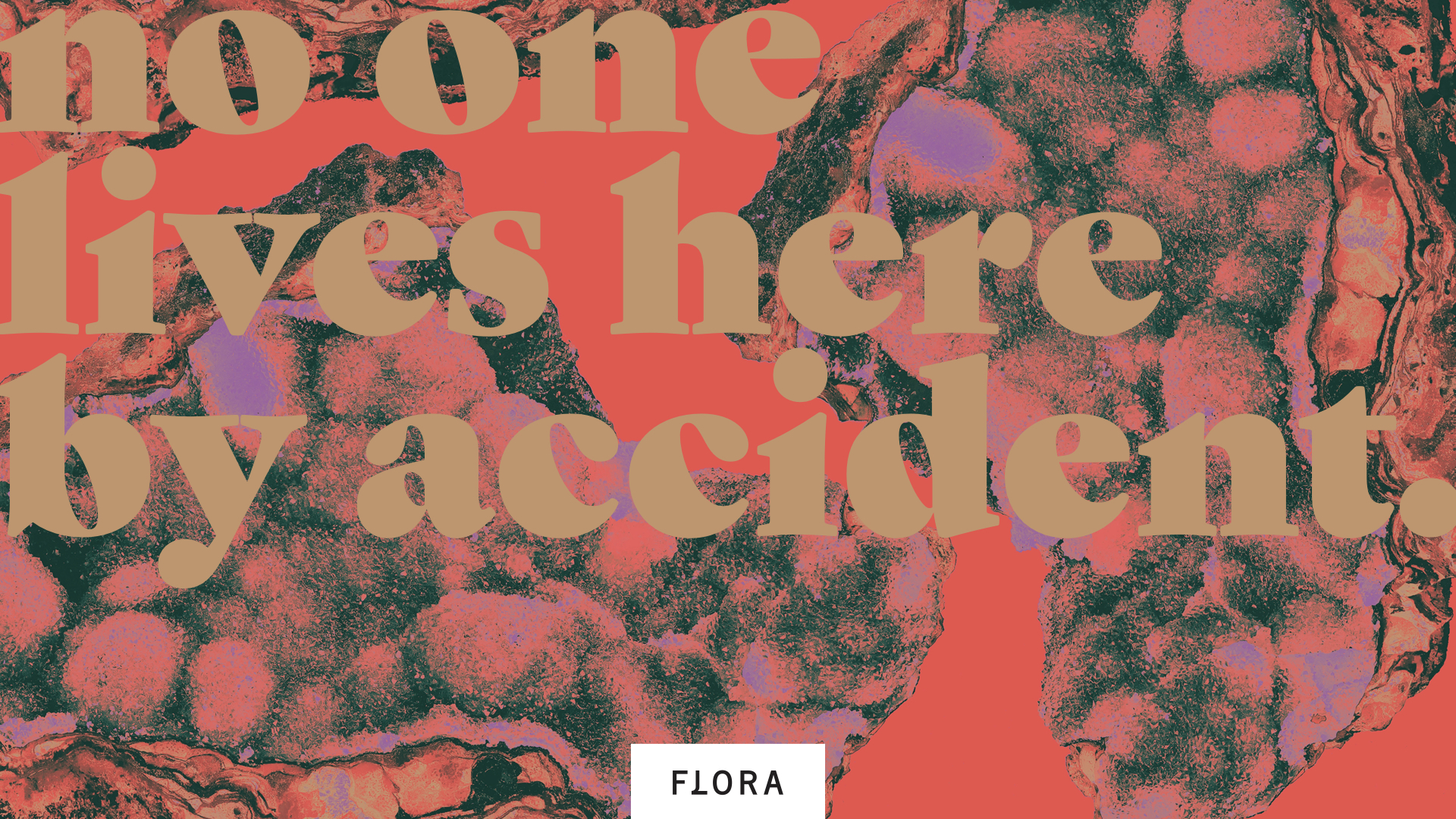 PATTERN LIBRARY

No one lives at FLORA by accident.

To communicate the paths that each owner has taken, a robust pattern system was created based on the original muse; a geneology chart.

The patterns create focal moments, ornate elegance, and decadent wayfinding.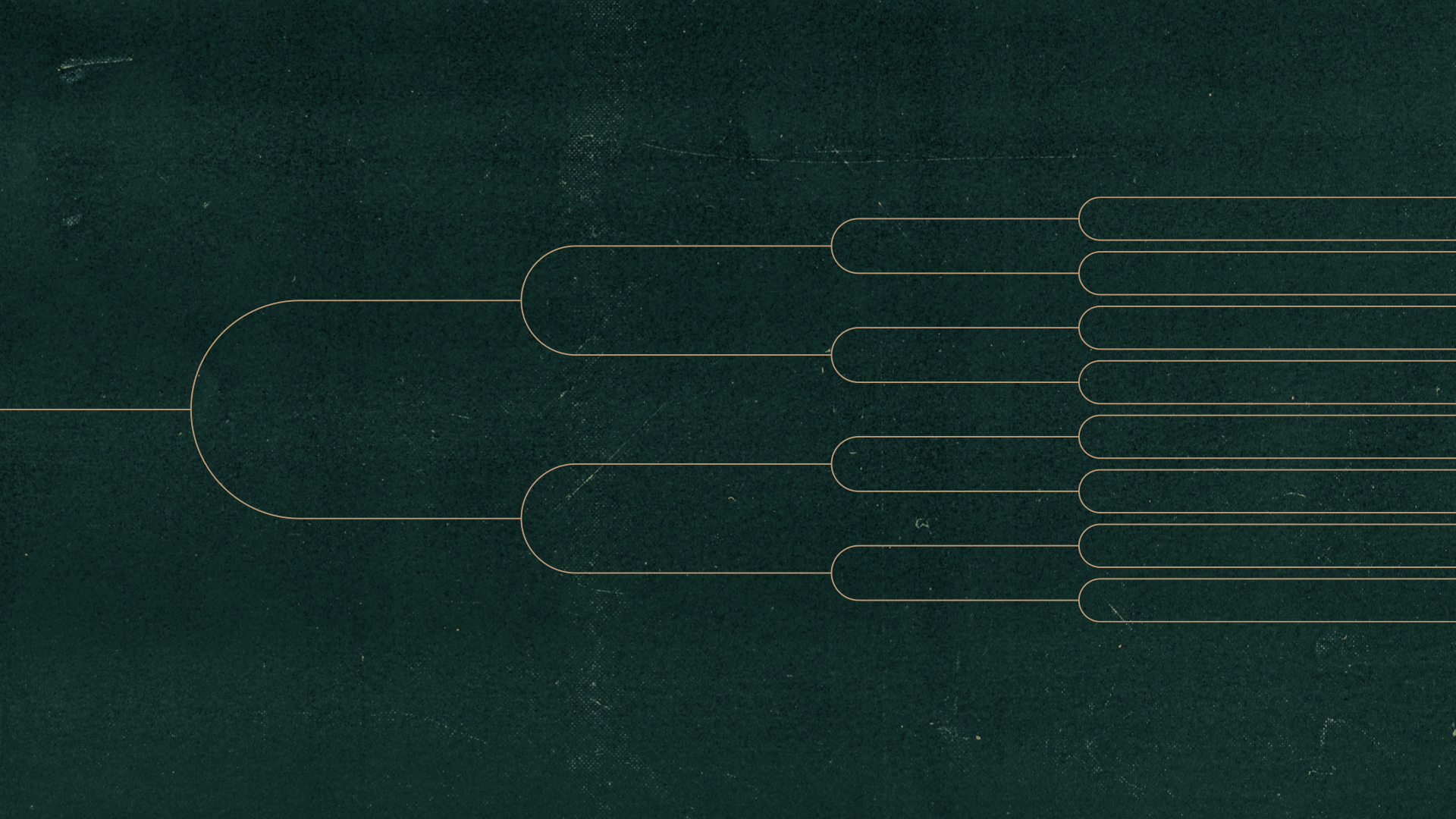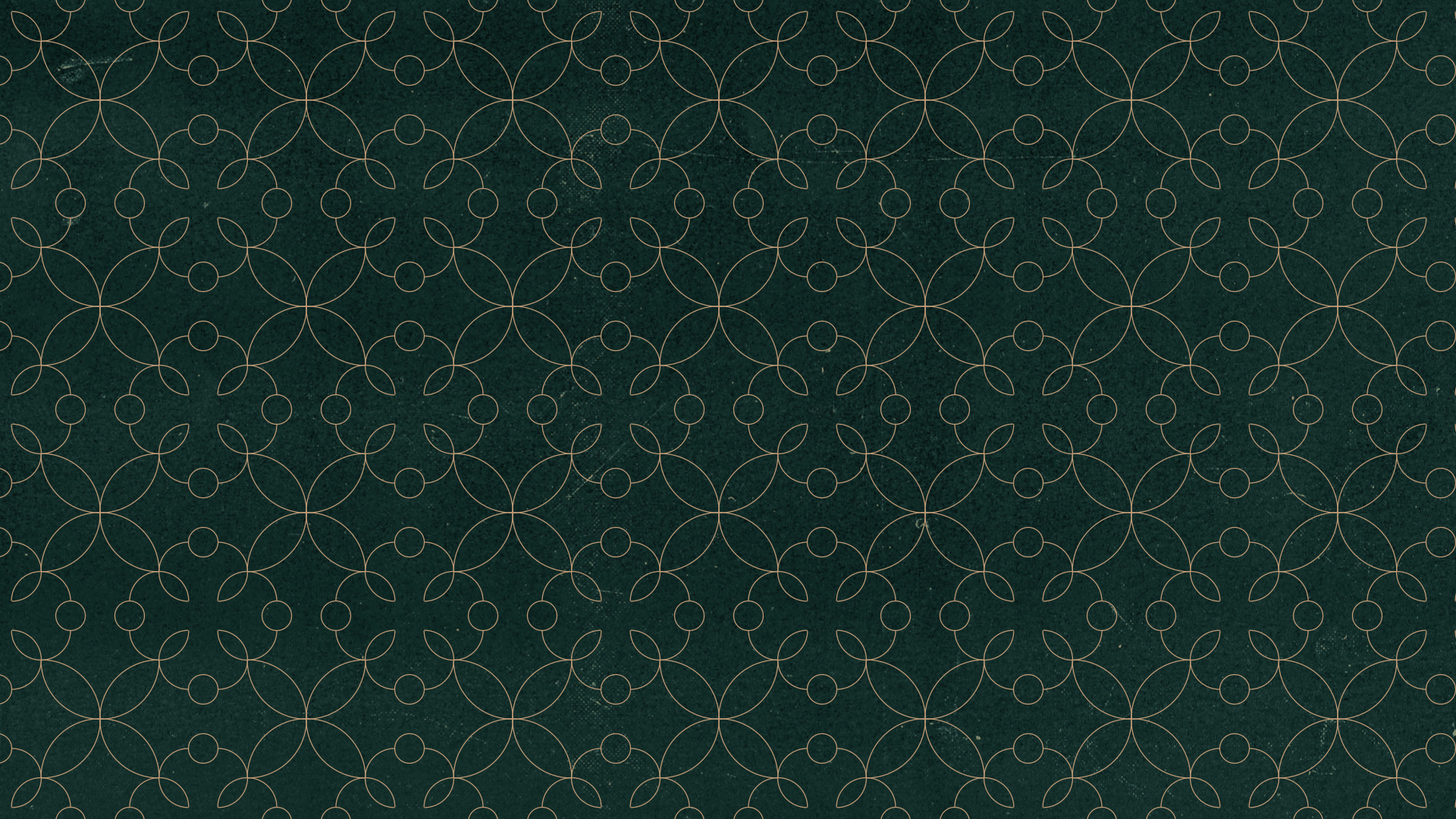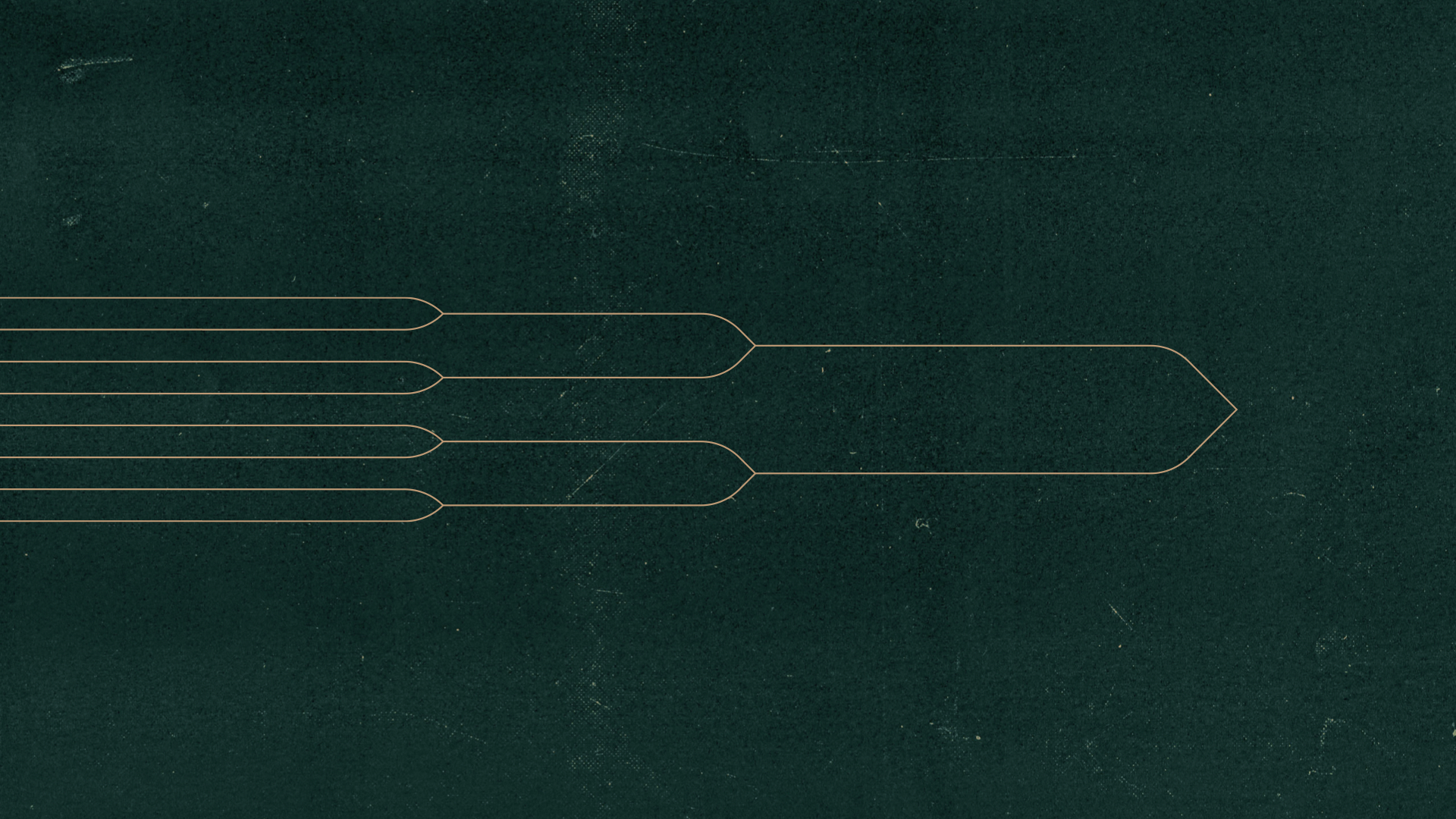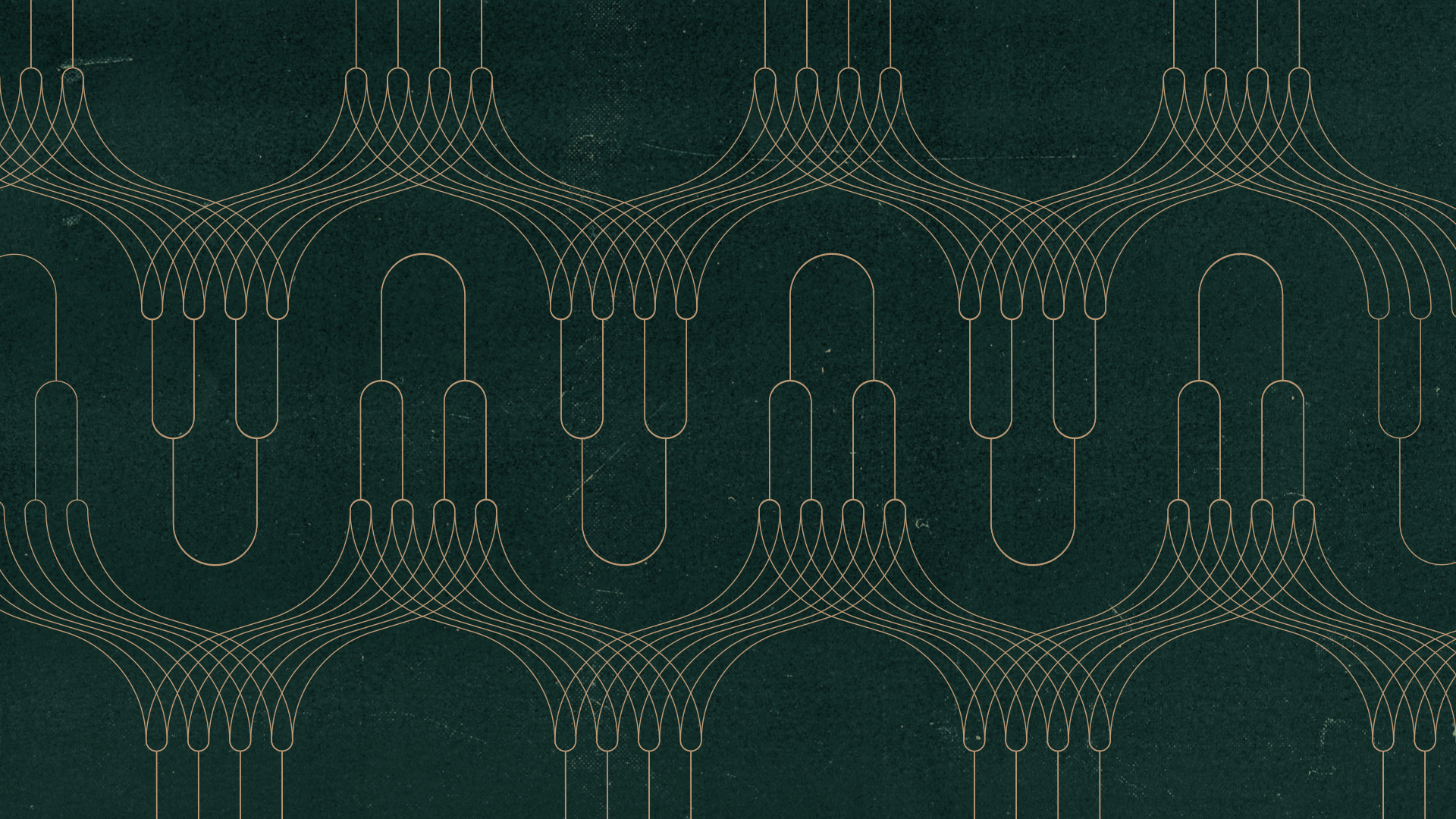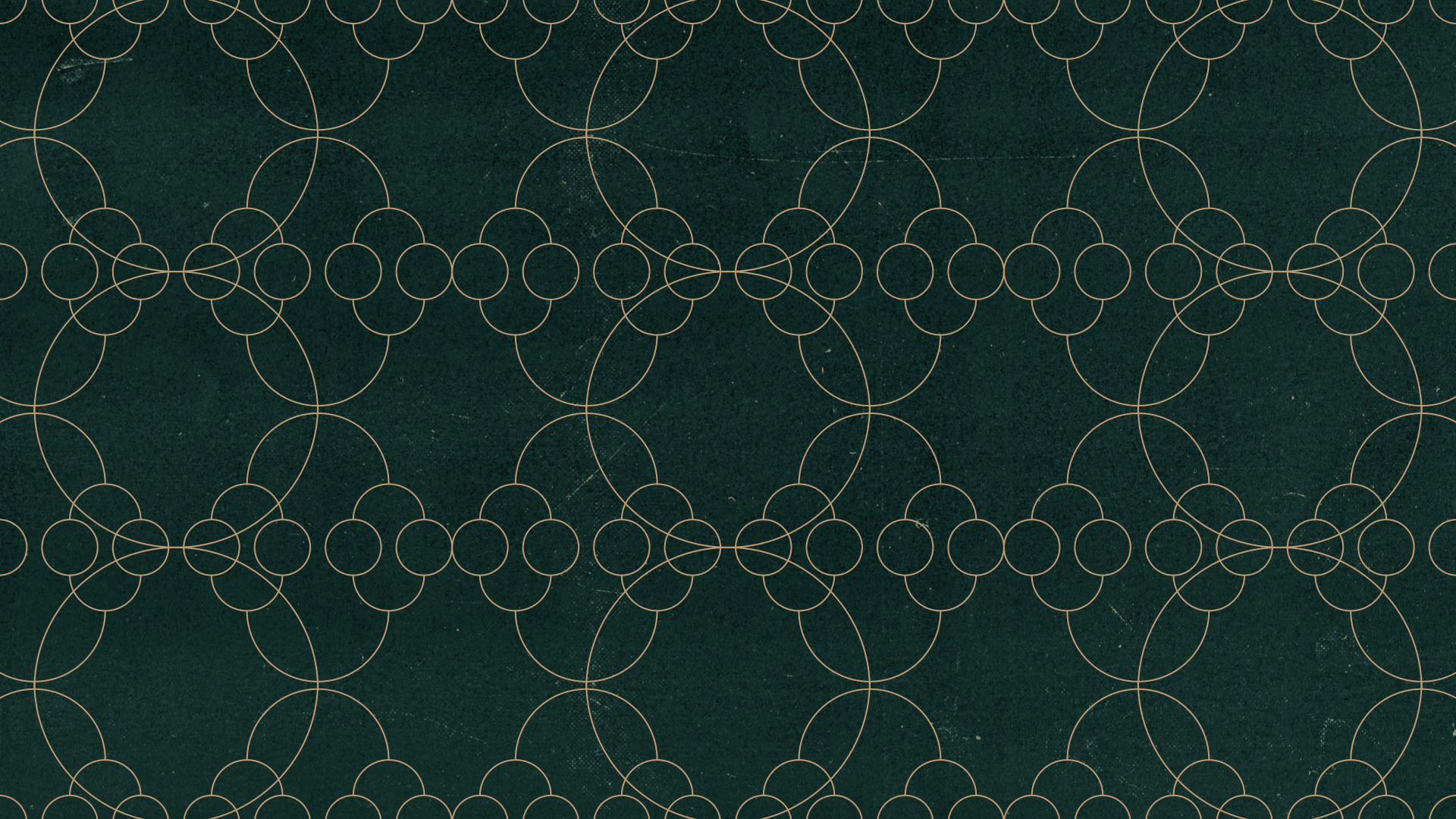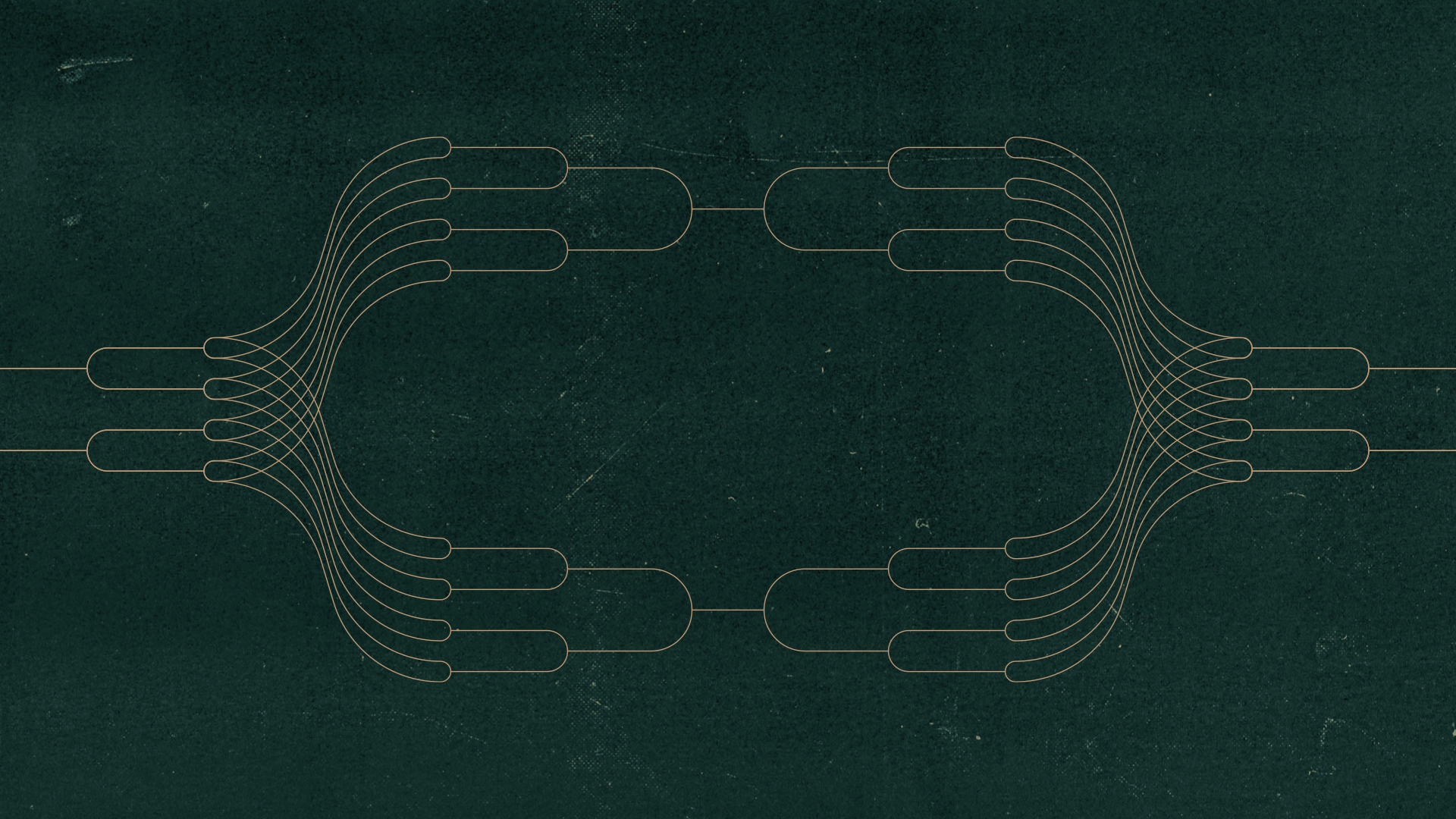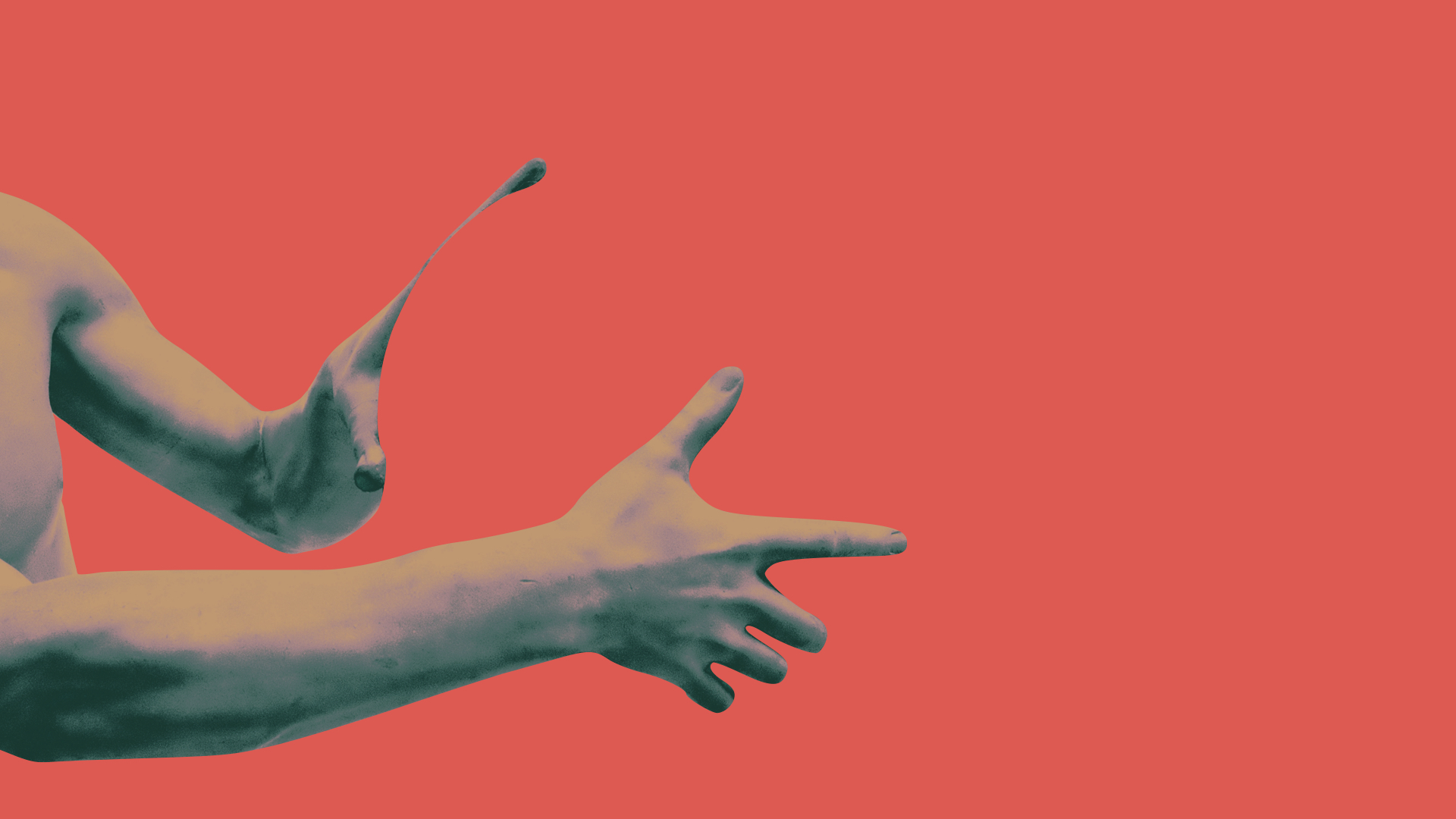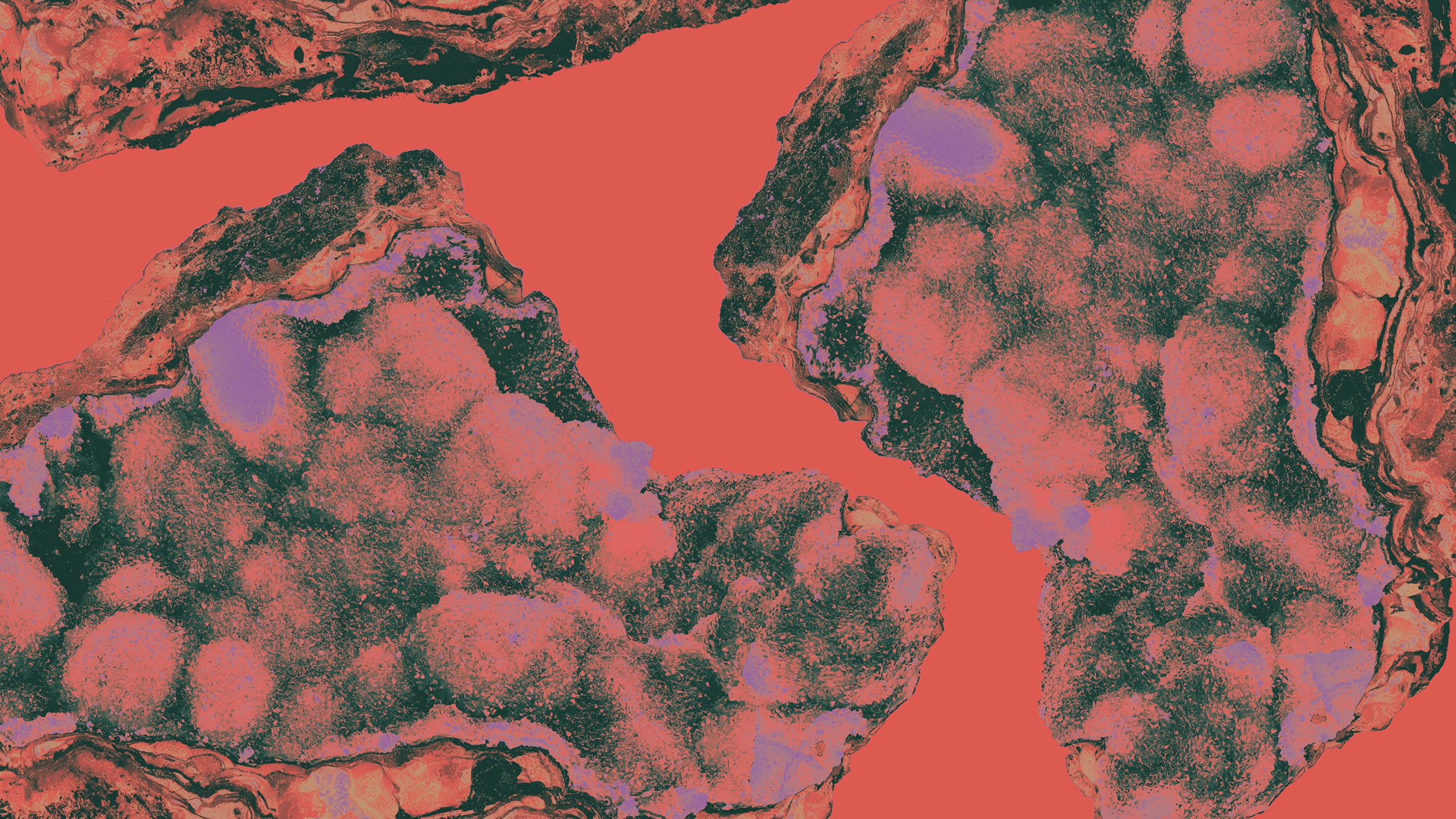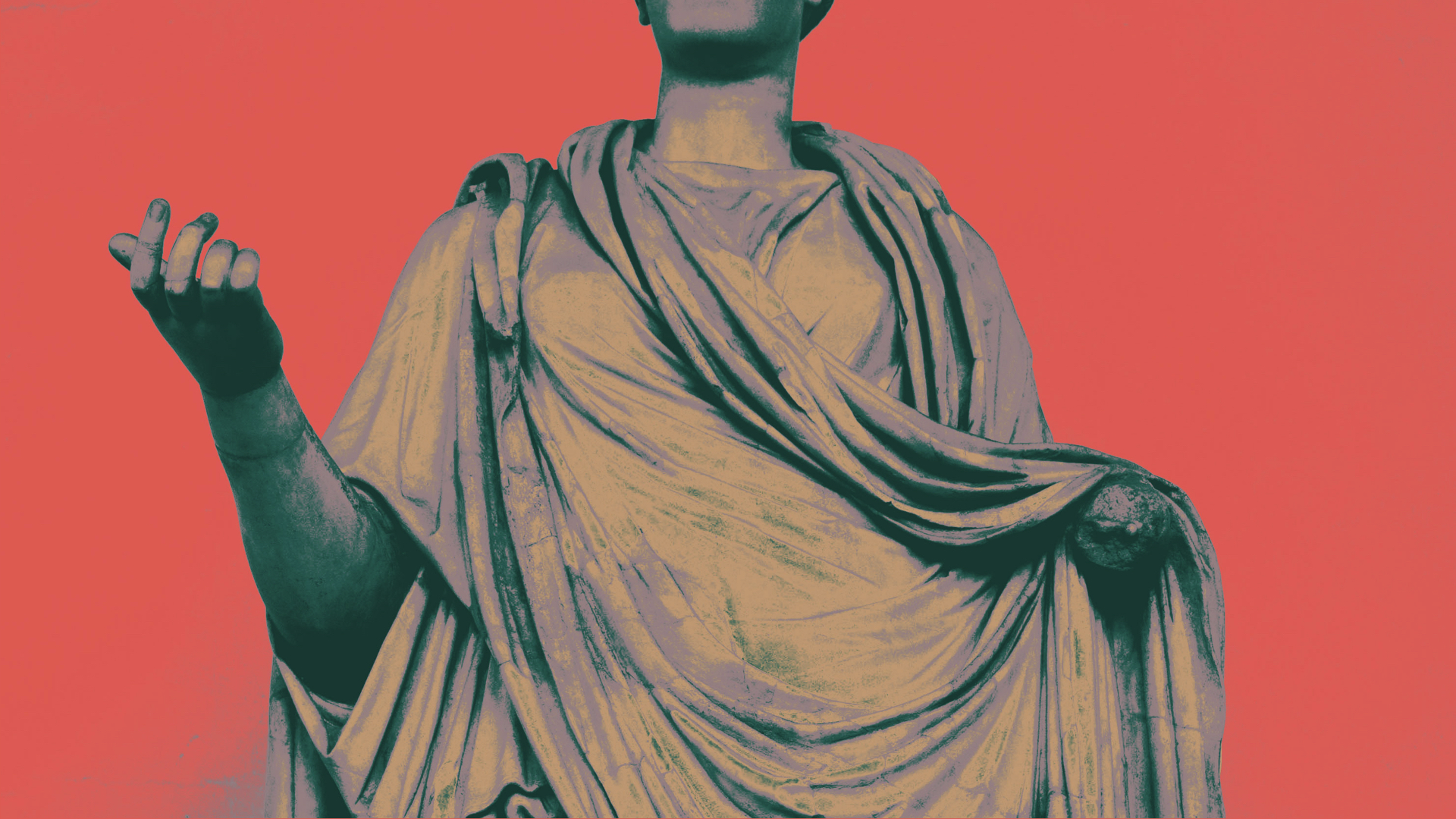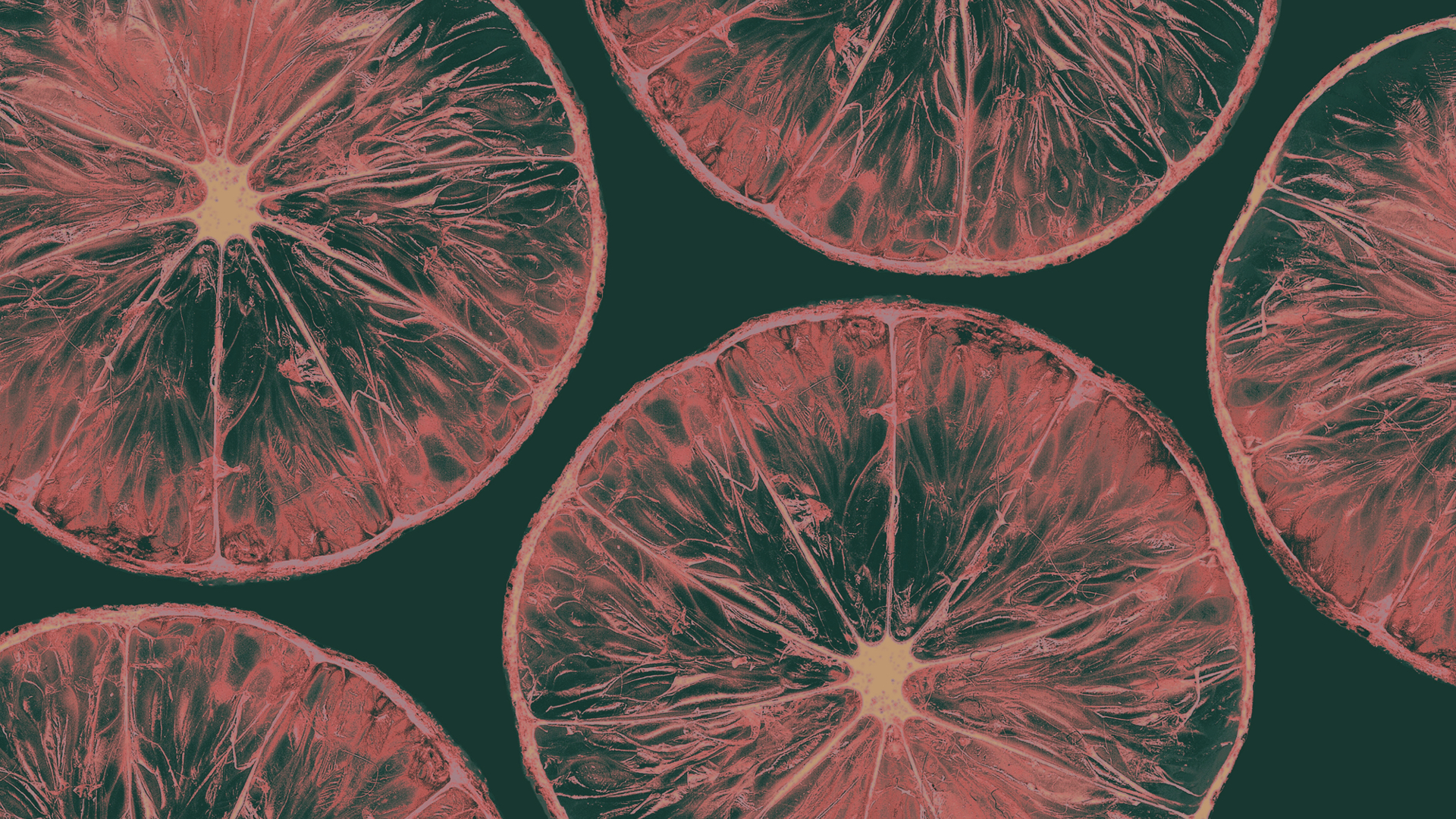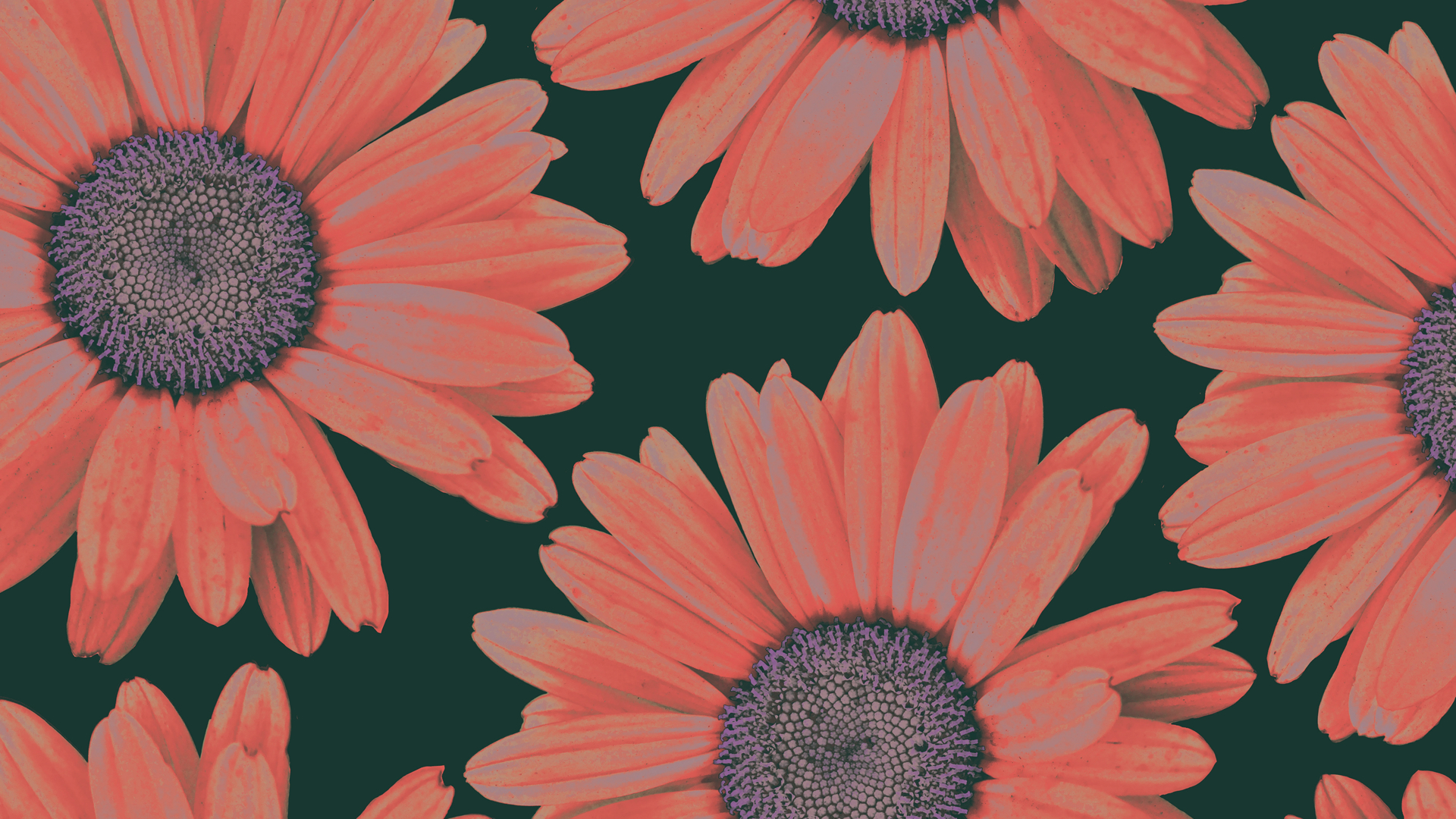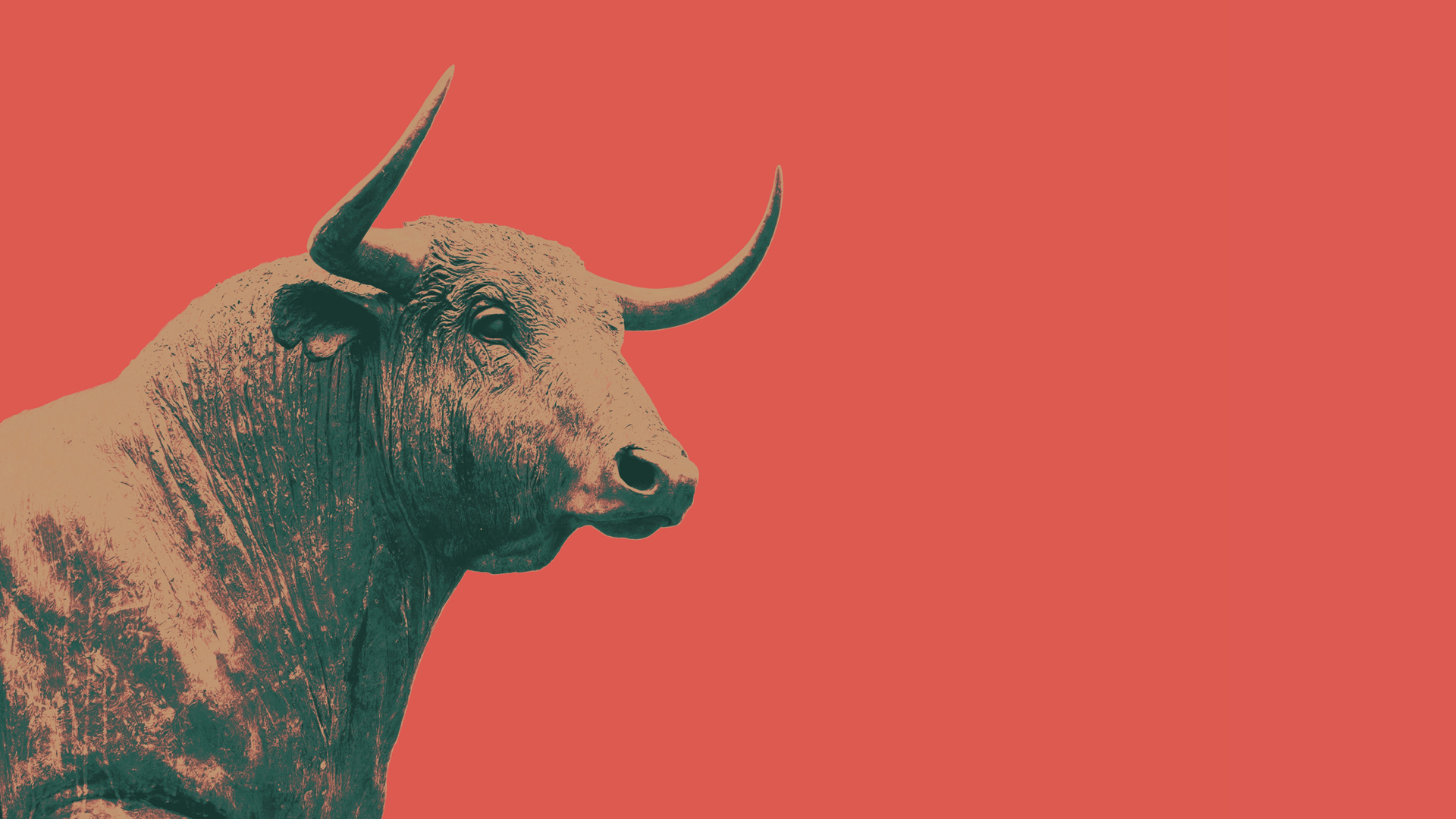 ART DIRECTION : ART LIBRARY

An art library filled with vibrant and exciting graphics keep viewers on their toes; Each piece creates gripping artistic expression in both high and low impact expressions.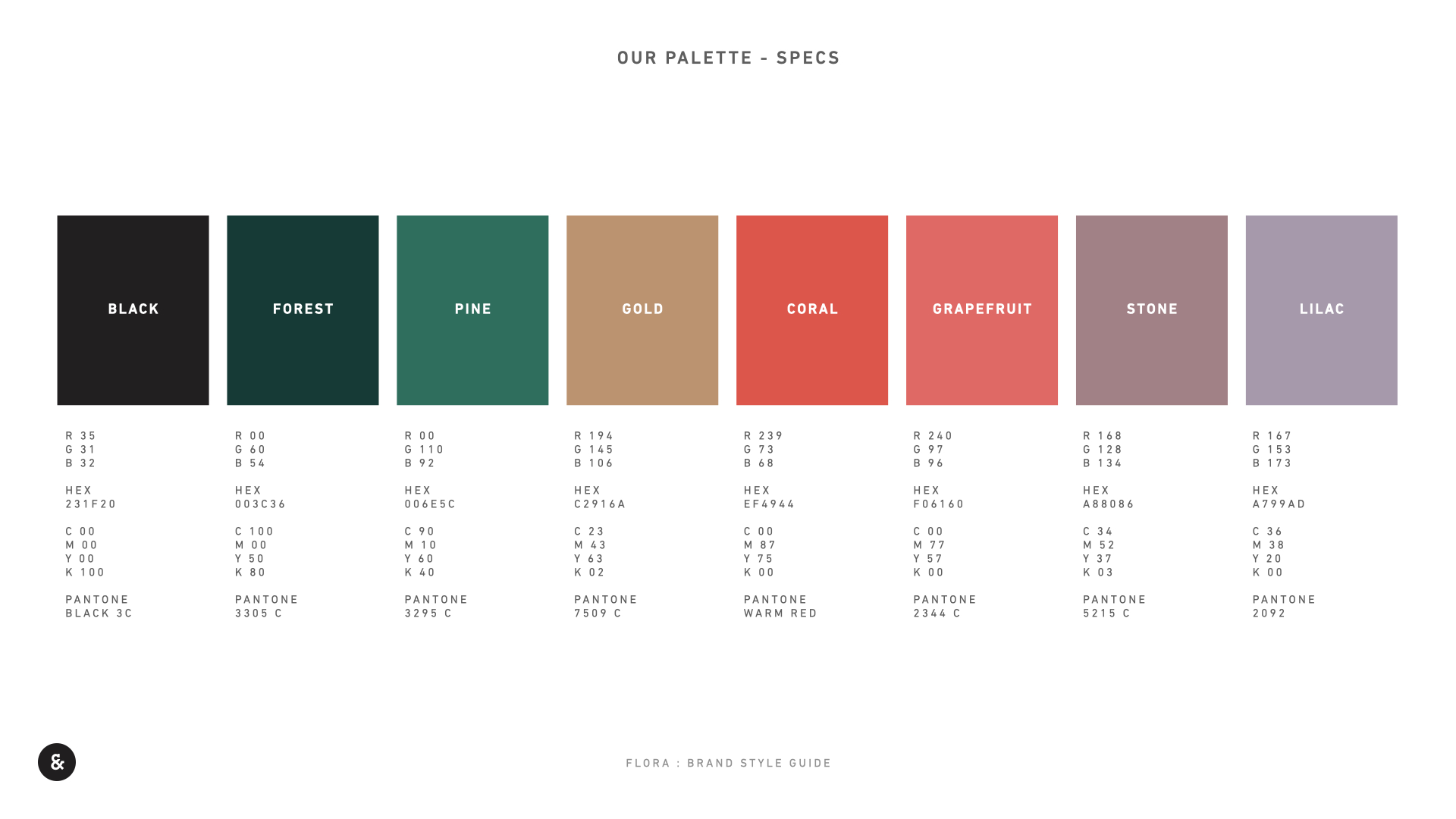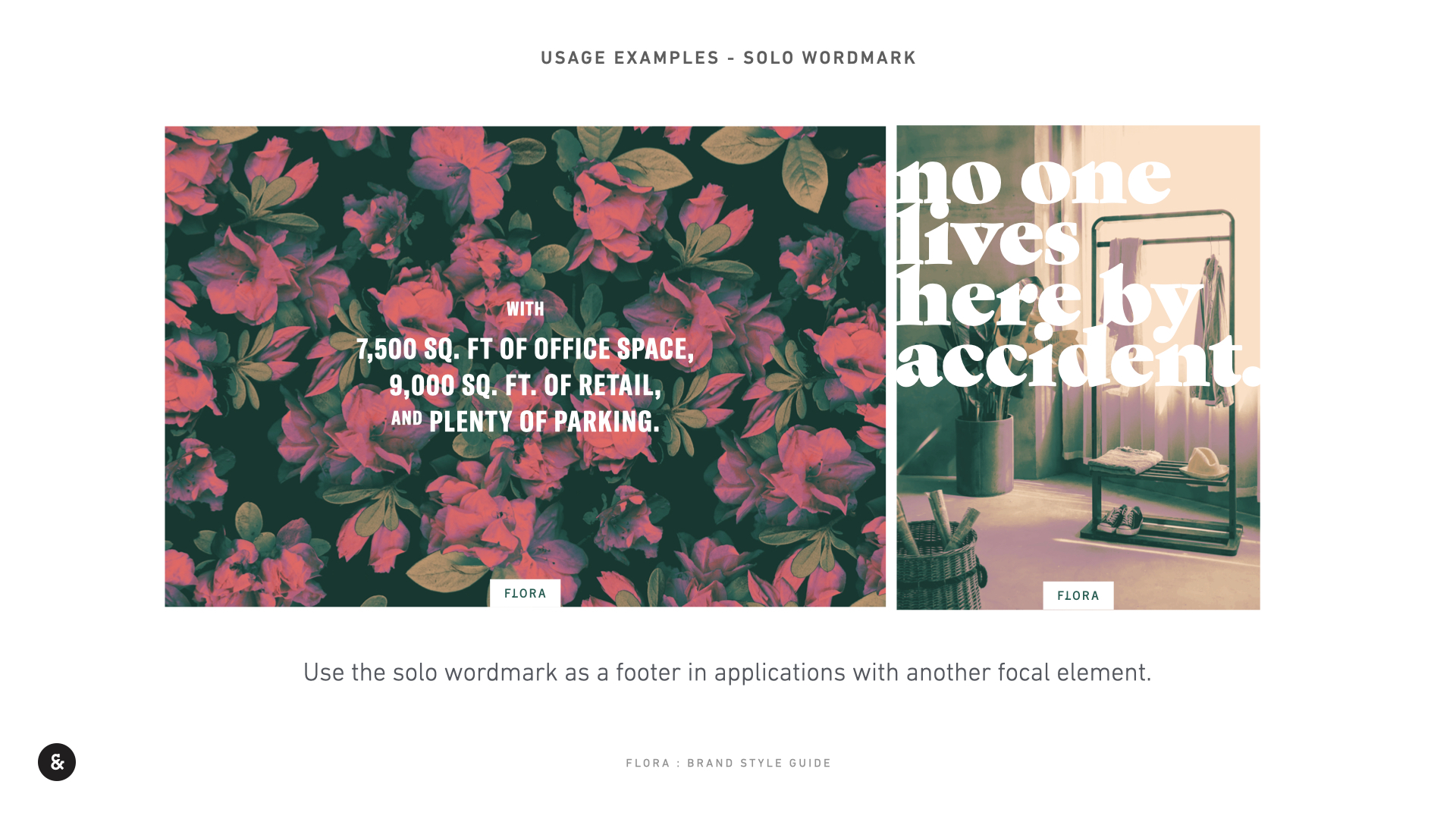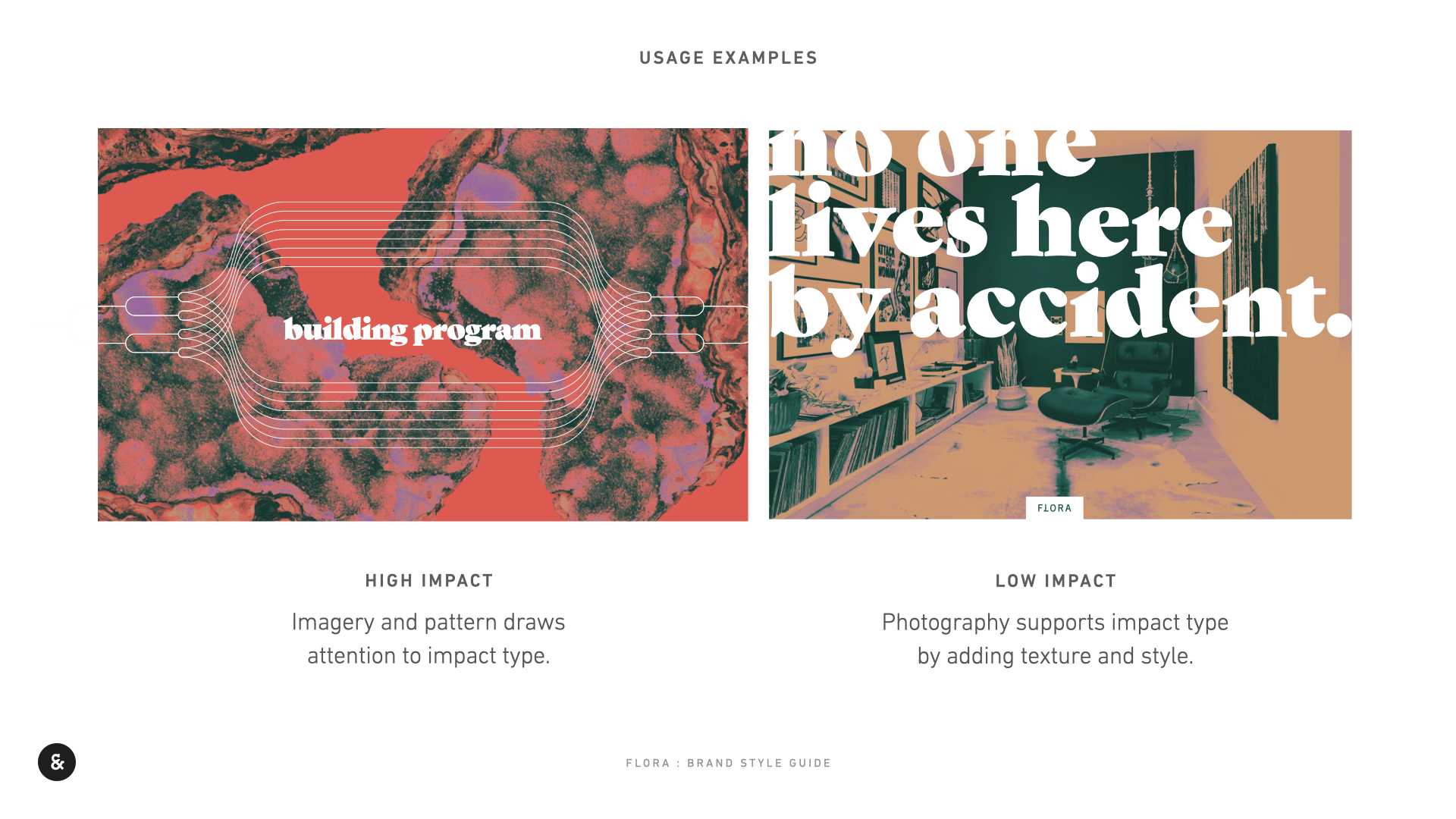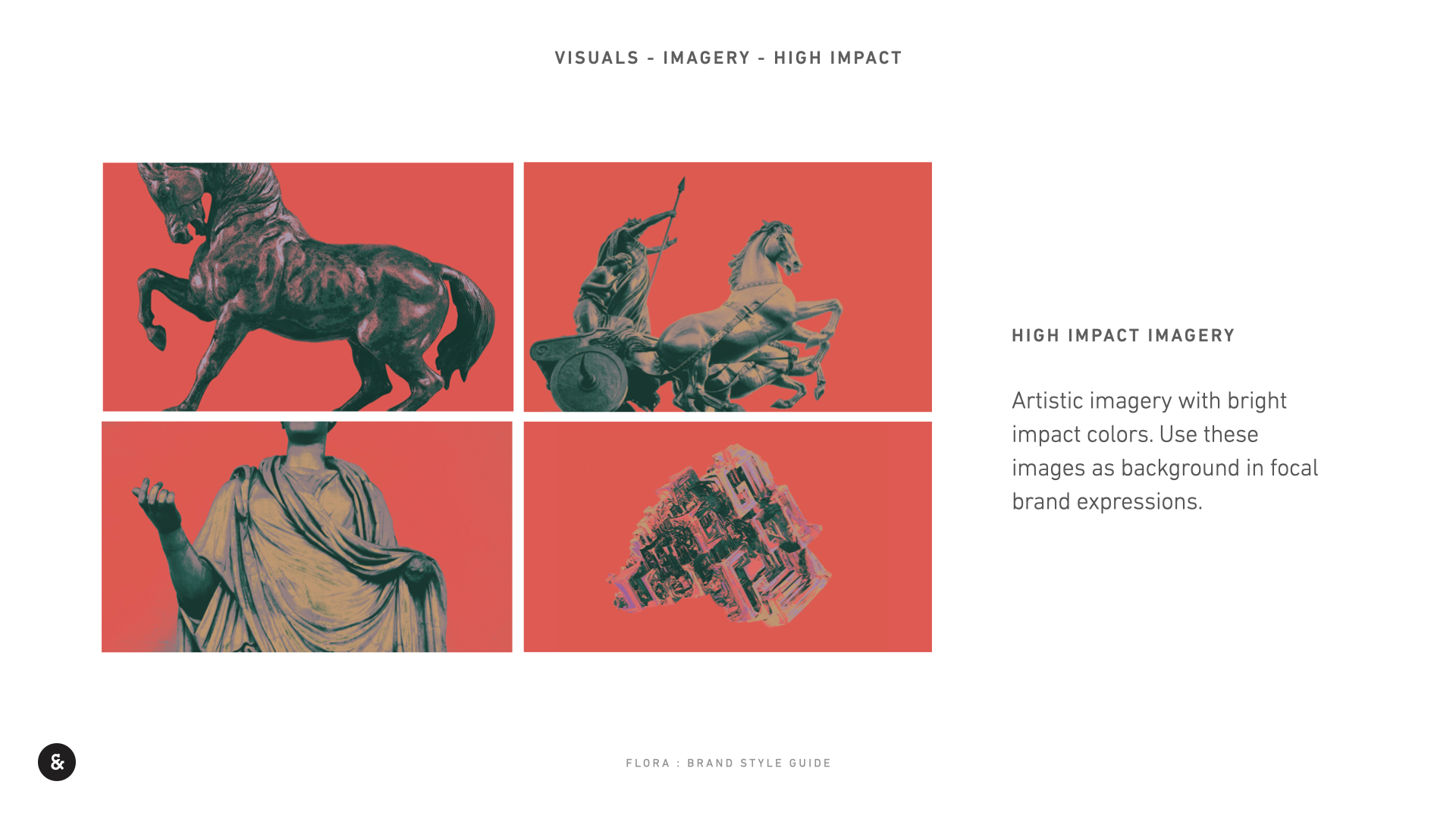 Brand STYLE GUIDE
With such a varied system, I created a Brand Style Guide, to equip designers to use the parts and pieces of the FLORA identity system without exhausting any one avenue.
View the Brand Style Guide
Flora.
No one lives here by accident.



FIN