Daniel Quay
Work: Case Studies Identities Archive



The Container Store — Logo
THE ASSIGNMENT
Design a mark to usher in the next iteration of the beloved organization brand.
The Container Store is a nation-wide retail company that believes storage and organization solutions can transform our lives.
AGENCY
Preacher
ROLE
Designer.

I was the sole designer charged with conceptualization, iteration, and finalization of the new logo.

CREATIVE DIRECTION
Kellyn Blount (ECD AD)
Greg Hunter (ECD CW)

Strategy
Marika Wiggan
Joel Linkewer

Brand Management:
Katie Gibson
Madison Goldston


BUILDING UP TO THE MARK

The Container Store sought a mark that spoke to the emotional benefit of their products: how organization can bring a sense of freedom, peace, and joy.

After conceptualizing a variety of visual metaphors, we landed on a nested mark that ladders organized containers up to a subtle "smile." When the chosen concept was approved, the mark was strengthened to carry itself with, or without the paired logotype.

Alongside the addition of the mark, freeing the logotype from the containing "capsule" allowed for more options for usage. A style guide equips designers to use the logo across a variety of applications.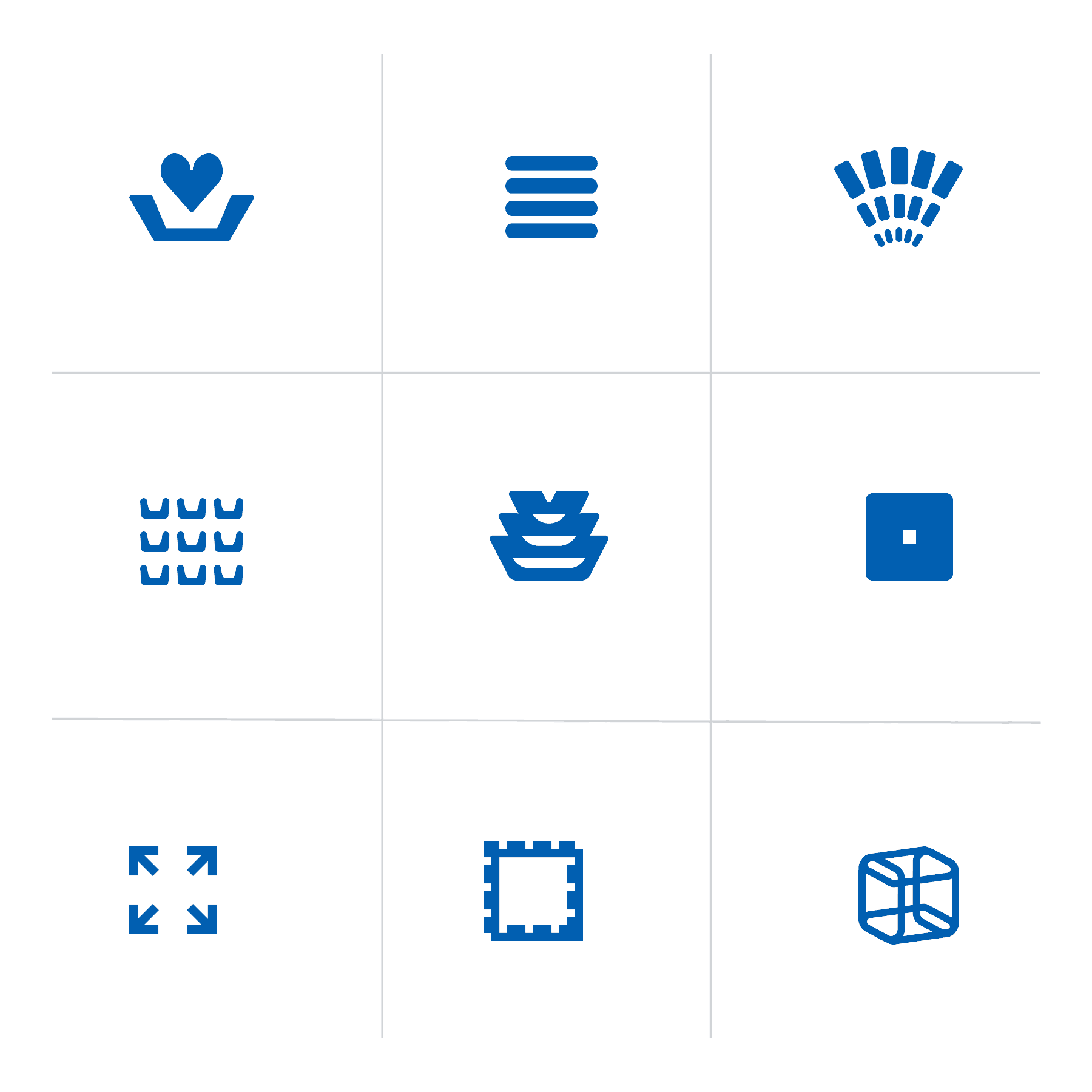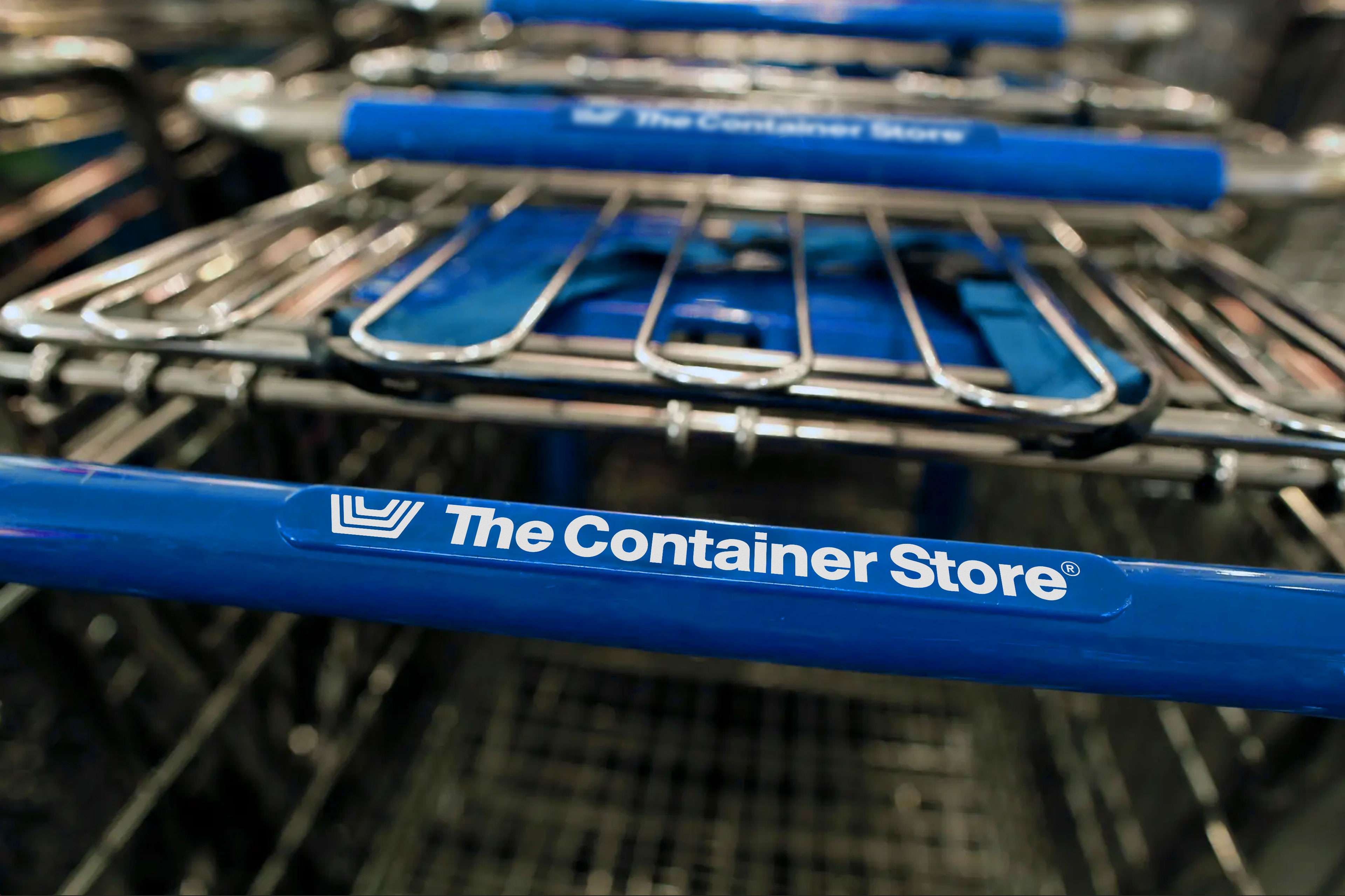 WELCOME TO THE ORGANIZATION
To celebrate the launch of the new logo and a new campaign, Preacher created a brand activation around the last most organized day of the century (2/22/22) with a TikTok campaign and a partnership with Drew Barrymore, who celebrates a 2/22 birthday.
The campaign broke numerous Tik Tok viewership / engagement records.
Watch the 2/22/22 spot on The Drew Barrymore show. ↗
CAMPAIGN CREATIVE DIRECTION:
Kellyn Blount (ECD AD), Greg Hunter (ECD CW)

CAMPAIGN Strategy:
Marika Wiggan

ILLUSTRATION:
TANNER BARKIN
CAMPAIGN ART DIRECTION:
KYMBERLI FRASER, ARIANA SAFARI

CAMPAIGN COPYWRITING:
MATT KLUGMAN, ANDREW SINGLETON, Jacob Neuenswander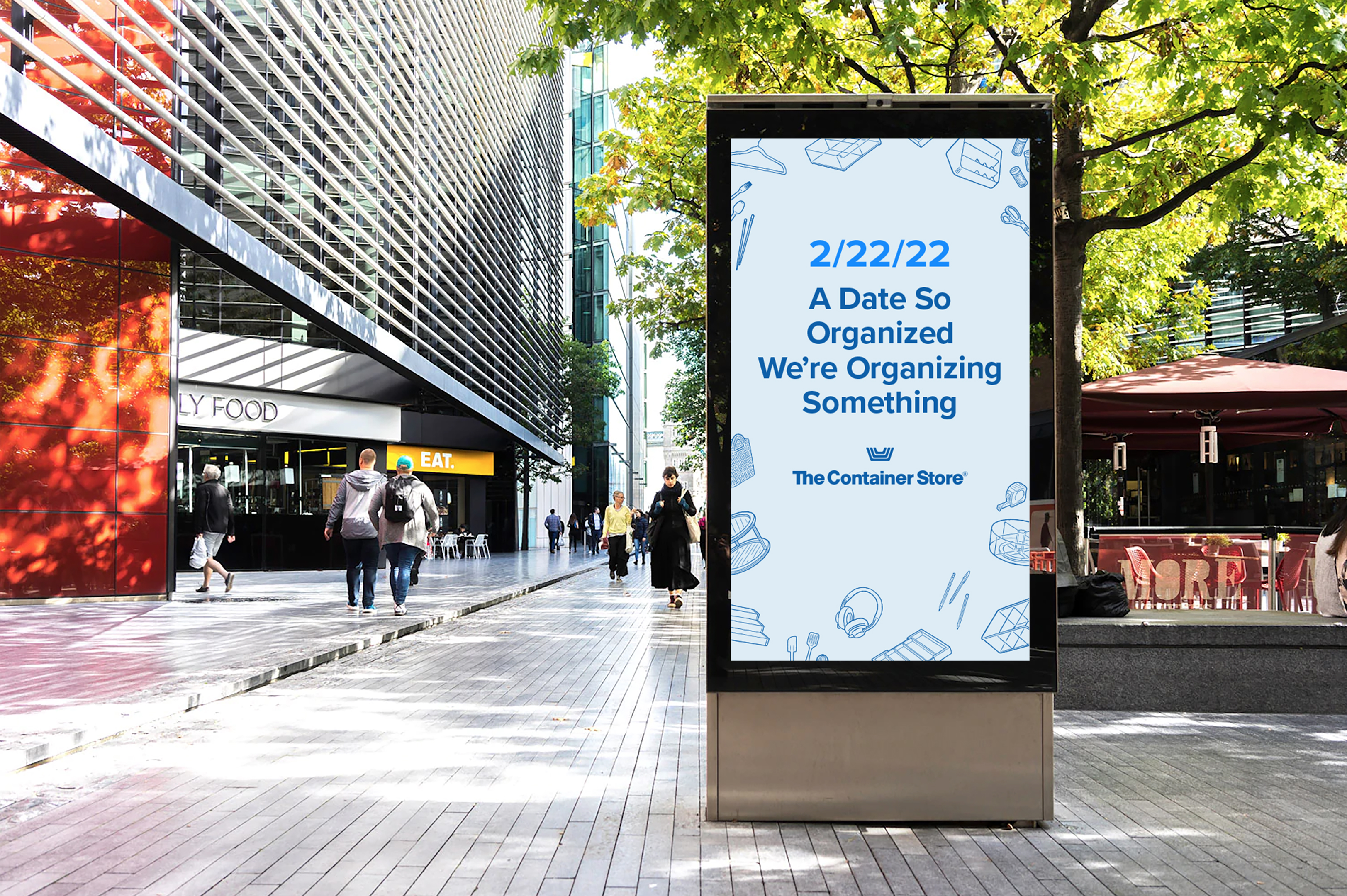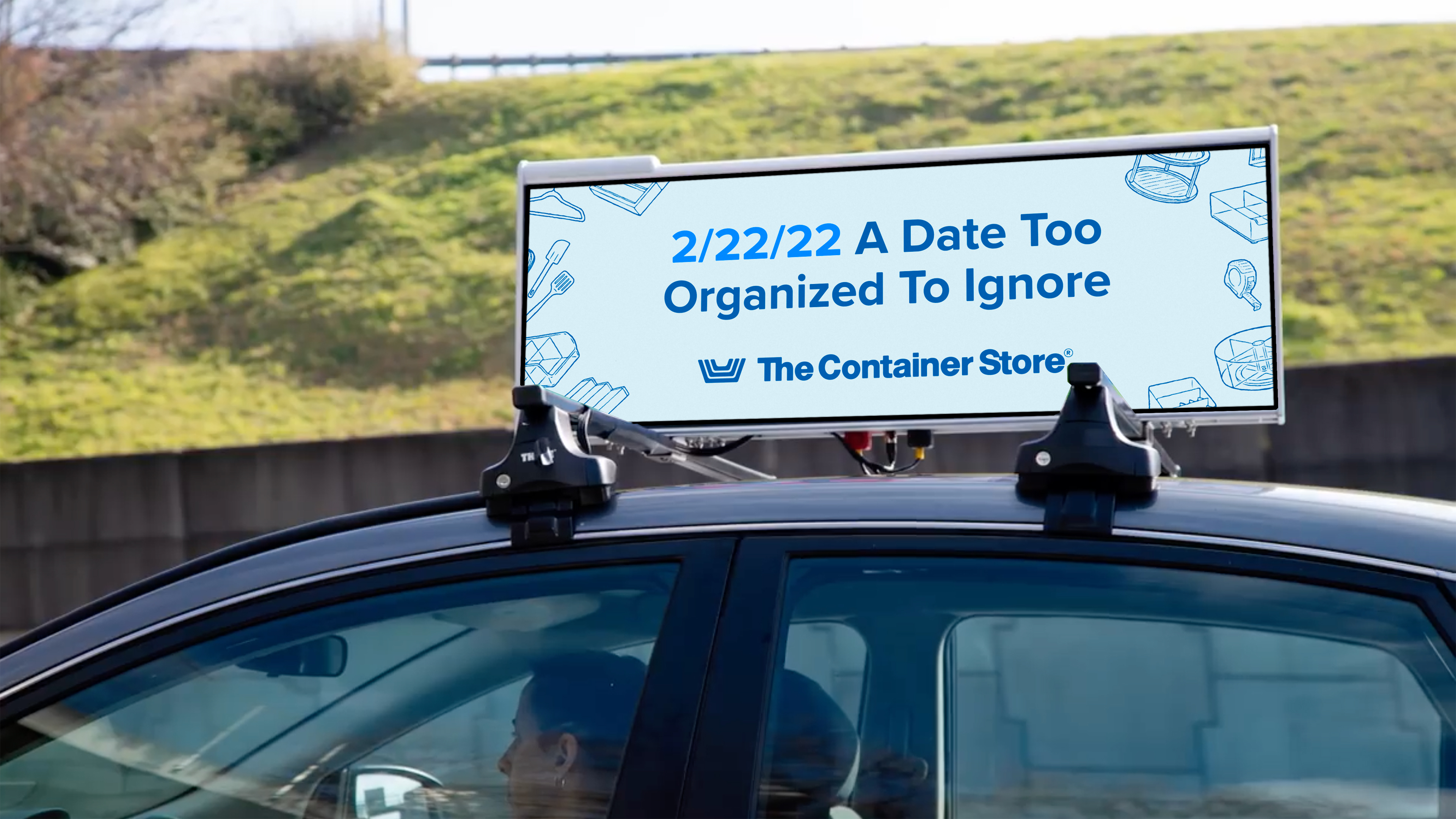 The Container Store
Welcome to The Organization.

FIN