< HOME
ABOUT TYPE
iS a DISTILLERY / RESTAURANT in Denver.


I was an Art Director and Systems Designer for this one.

I got a lot of Creative Direction from Josh Wills & Steve Hurd, and help from my studiomate, William Johnston, who designed the wordmark.
This was all at the design studio Consume & Create, in Denver.

My largest contributions were designing the monogram & supporting design language, establishing messaging & tone, and producing the menu program.

Contributing designers cited on relevant imagerY
MUSE


The Family Jones is a well cultured group of free thinkers, unafraid to go against the grain or buck the norm.

One foot in the eccentricity and irreverence of the "weird uncle" and one foot in the family values of mom and dad. Your family is weird. Their family is too.

The refined sophistication of a formal dinner, tempered by a cheeky, utilitarian type system from the kids table. Family is about balance.

Each 24-page photo album menu differs wildly from the menu beside it. The albums tote the awkwardness and charm of family—old road trip photos from the seventies, candid photos from the rotary club, and photos of (my) dad in his underwear, ironing. Sorry Dad.

The albums have been so memorable that they were as one of "The Most Stunning Restaurant Menus on the Front Range" by Denver Magazine, 5280.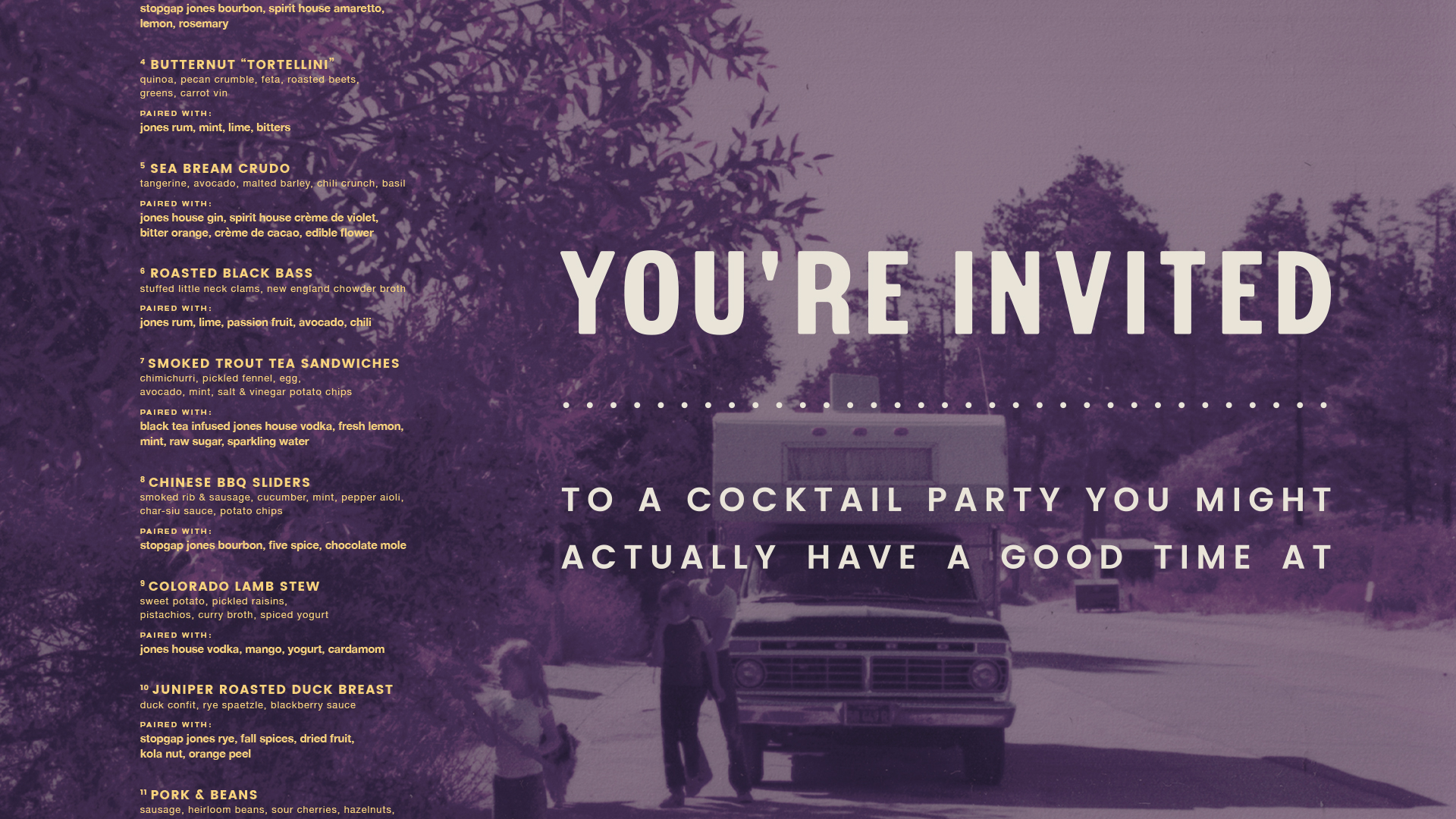 To invite friends and family to the preview night, we screen printed 100 invites on recycled copies of The Denver Post. By 'we' I mean I did. It took forever.

But what's more reminiscent of the family table than getting the paper?

Welcome to the family. Not sure whether to congratulate you, or apologize.